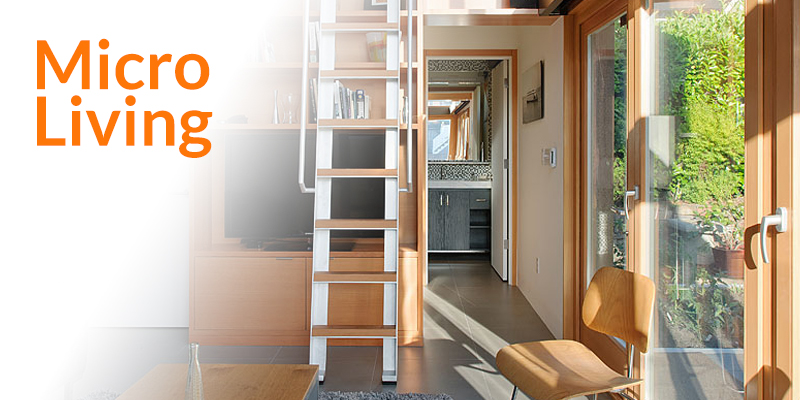 Micro Living in 2017
Could you live in something this small?
Could you really get rid of so much stuff that you could decant your life into an apartment like this?
That is what many people are doing in order to get on the property ladder for the first time.  This is especially true in New York City (NYC).
Whilst at first glance there appears to be some storage included this is not much! Think about it …
Maybe you could, but more than likely you are going to also need some help from your local self storage company to have a bit more space on call 7 days a week that you can treat as your spare room on your doorstep and access as often or as little as you like.
In fact, Metro Storage is ideally suited to helping you out if you do decide to go down this path.  We have many different sized units, available on very flexible terms (as long as you tell us in advance when you want to leave you only end up paying for the exact number of days you want to use), with the ability to upgrade or down size when you want, with a simple to understand price that includes insurance for free and VAT!
We have been providing self access storage for Bayswater, Queensway, Notting Hill, Hyde Park, West End, Soho etc. for some time now and have had many very happy customers in that time.
Why not get in touch via the website contact forms and we will send you the information you want along with a very useful FREE user guide / packing tips report, or call us on our FREEPHONE number 0800 999 5881 and we will be delighted to discuss your storage needs and answer any storage questions you may have.