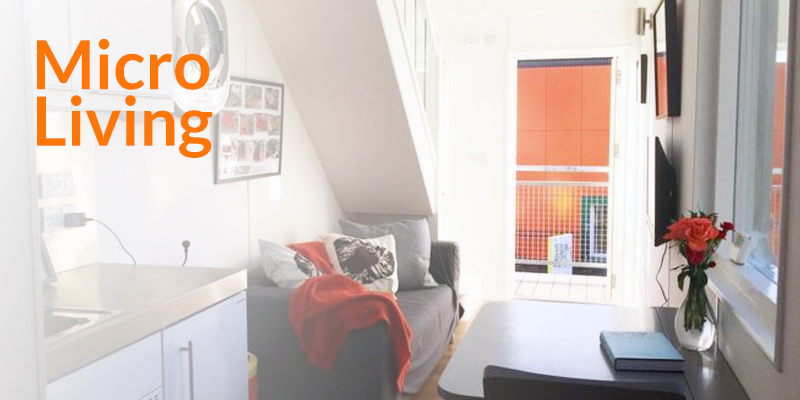 Do you want to live in something the size of a Tube Carriage?
Brought to you by Metro Storage – London's Best ALL-INCLUSIVE Storage
0800 999 5881
More and more people are turning to tiny living spaces so they can afford to live where they want to – mainly in Central London.
According to Which? there has been a 40% rise in the number of properties coming to the market with a floor plate less than a London Underground Tube Carriage … or 37m2 … or around 400 sq.ft.  That is not a lot of space!
Whilst a small flat will usually cost less – with an average price around the £280k mark – there are some potential issues with getting a mortgage to cover this.  There are some lenders out there – RBS and Nationwide – who won't lend against properties less than 30 m2.
This is, according to many, the way things will be in the future.  With more and more people wanting to live near the city centres (wherever they live), there is more and more pressure on the limited space available.
Small, micro living is a way forwards.  If this is the way you choose (and it seems like a sensible way to get a toehold on the property ladder to us!), then you are not going to have much space to store … well anything much really.  But don't despair …
That's where we come in.  As London's best ALL-INCLUSIVE storage, Metro Storage are able to offer you the following benefits:
Many different unit sizes to suit your needs
FREE insurance included in our great rates
FREE use of a padlock whilst you store with us
Our ALL-INCLUSIVE price – so no nasty surprises as you are about to sign up!
Fully flexible – upgrade / downsize when you want
Long Term discounts – up to 15% for prepayments
So whether you are living in a micro apartment or a 4 bed house but still need some more space in your life, then get in touch to see how we can help you.
Or Call us for FREE (even from mobiles) on
0800 999 5881
You can read more on this article at this link …
http://www.bbc.co.uk/news/business-40999687