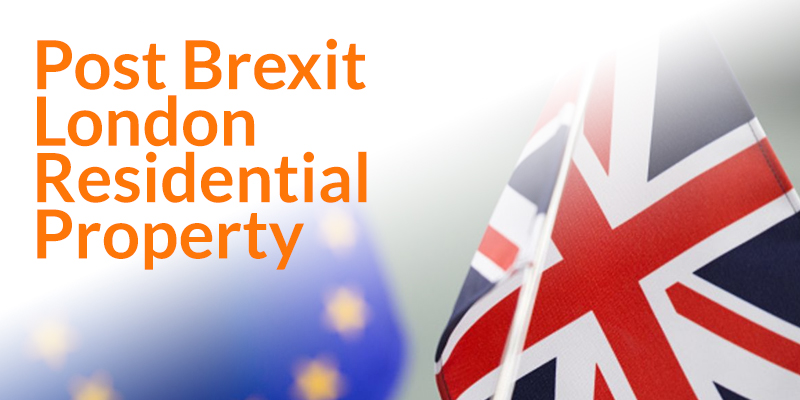 Are you thinking, 'How have things changed since Brexit?'
After the country held its breath back in June of this year and went to the polls, voting on arguably the biggest decision this country has faced for several decades, what has the impact been so far on the residential housing market in London?
Regardless of how you voted (let's not go there!) the impact of the decision to exit from Europe is undoubtedly going to effect us all.  This blog post is about the residential property market in London, as that is where Metro Storage has its stores.
The Metro Storage team were nervous of an 'exit vote' purely because of the potential impact on the residential property market in London.  Why?  We felt that London and the UK as a whole had only just about clawed its way out of the pit from 2008 / 9 and that more instability was not going to help matters.  So far, however, things have not turned into the 'Armageddon' that was predicted … yet.
Government analysis had predicted a country wide drop in valuations of 18% but Knight Frank's prime central London index was just 1.5% down on the same month in 2015 with the largest fall in valuations recorded in Knightsbridge of only 7.3% – a far cry from the Treasury's predictions (source Property Week 02.09.16).
So, what does this all mean?  Well, prices have softened a little, property transactions have slowed a little but nothing like to the levels predicted before the vote.  This is a good thing as the UK economy is inexorably linked to the UK property market – so if 'property' is doing OK, then the general economy is doing OK.  Also, there has been a robust response from the Private Rental Sector with little change – positive or negative – recorded.   Yet.
Things are likely to change, but hopefully London property is still seen as a safe bet and with a property market that is on the move plus a vibrant rental market, this means there are customers for companies such as Metro Storage to help. Private individuals and local businesses can take advantage of the following benefits:
Great discounts – up to 50% off the first 8 weeks
FREE insurance included in our great prices
Extensive opening hours 7 days a week
Fully flexible – stay for as long as you want
Upgrade or downsize whenever you need
Call us now on 0800 999 5881
Metro Storage – The Spare Room On Your Doorstep