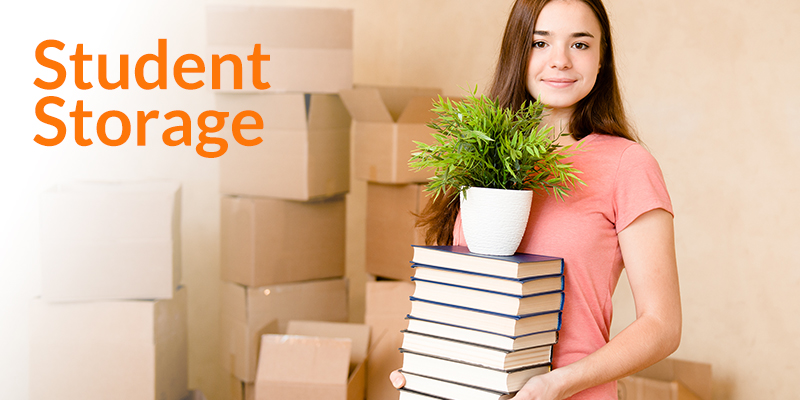 … Is it worth it?
0800 999 5881
When term comes to an end and you are having to get out of your accommodation for the summer, one of the first thoughts that springs to mind is – What do I do with all my 'stuff'?!
There are a couple of options out there – mainly begging parents to drive the length and breadth of the country to come and collect you and all your belongings, only to have to drop you back off again at the end of the holidays.  Obviously a cheap option for you, but maybe not for your folks who will have petrol money and time implications to consider.
Another option is to take your accommodation for the next academic year for the whole summer so you can move seamlessly from one property to another, leave your stuff there and then head off on your adventures.  This is a nice and easy option … but very expensive!
Another option to consider is using self-storage. Most companies have great introductory deals and discounts and as you are only going to need it for a short time this can make a massive difference to the cost.
Student Storage Top Tips:
Make sure you read all the 'small print' as some operators out there sting you for insurance or admin / sign up fees.
Go for somewhere local to save you time and money in getting your goods into storage.
Discuss with a friend the potential of sharing a storage unit – and share the cost.
If you can move your stuff yourself – hiring a ZipVan for example – will help keep costs down.
Self storage can offer a great, local service on a flexible basis so you only pay for the exact number of days you use – after all, no one likes to pay for things they don't use!
Plus … your parents may be happy to pay to save them the trouble of doing 4 trips to come and get you and your stuff and drop you off again at the end of the holidays!
Metro Storage has two stores in Central London – Bayswater and Islington – and has some great deals available.
Call on 0800 999 5881 – this number is also free from mobiles – to find out more.