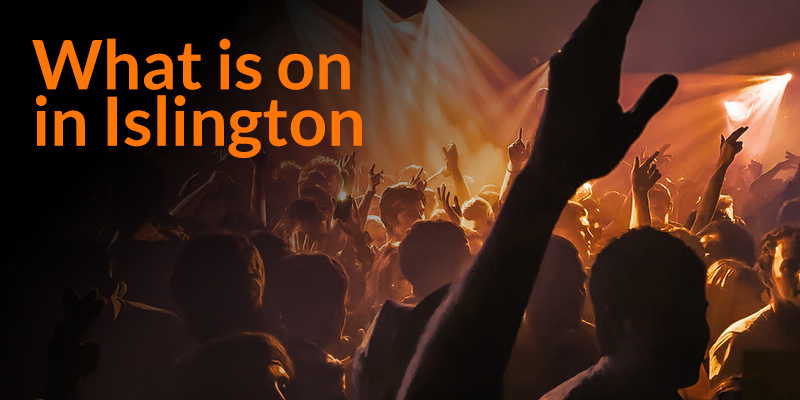 Islington, N1
Back in 1992, my business partner and I (who also happens to be my brother!) opened a temporary car park on Islington Green with a £10k loan from our Mum. We spent the money on getting the building site ground fit for purpose by buying a lot of hardcore and hiring a roller to make it flat. We put a kiosk at the entrance and traded successfully from the site for 6 years before the developers got all their planning permissions in a row and started to build.
24 years later, we have just opened our brand new Metro Storage store just off Essex Road – about a 4 minute walk from the old Islington Green site.  The new store is located on Maryland Walk, which is off Basire Street which is in between Essex Road and New North Road.
Islington has changed a great deal in that time – there is no doubt about that. There may be those that say not for the better, but from an initial impression, I would say most definitely for the better.  I guess its called progress!
As a second time around 'newbie' we need to know what's on in Islington and how the area has changed. We have done this by going to see local businesses, reading the Islington Gazette, reading the local posters and speaking to our neighbours and customers.
So, what's on in Islington?
Sport
If you are a sports fan, then you are well looked after – with cricket at the home of cricket – Lords and Premiership / Champions League football at the Emirates with Arsenal.  Outside of these world class venues you have a myriad of options promoted by the Council and privately run.  A good place to look is All In Islington.
Food
If you are a self confessed 'foodie' or just like to eat out every once in a while, then Islington has options.  Lots of them! It literally seems to offer almost everything that you could want.  Upper Street is a major hub of activity on this front and a good place to find out what's going on is to check out Time Out which has great listings and background info.  We are very sure you will find something to tickle your taste buds!
Drink
Once again, there is something for pretty much everyone Islington / Angel. If you like bars over pubs then you are well catered for – check out Fluid London for the latest in where's good and cool to be seen.  If you prefer bus over bars, then great, because there are also a lot of those on your doorstep!  Check out this list put together by The Resident for pubs with good beer gardens … keeping fingers crossed we have a half decent summer this year!
Culture
If you like the world class ballet at Sadlers Wells, or gigs at the O2 Academy or small productions at local pub theatres, then Islington has it all covered.  Check out listings at Theatres Online.  If you want art, then there are many galleries in the area – a good place to keep up to speed with what's on is on the Islington Council website.
Shopping
Islington / Angel are famous for their boutiques, independent shops, antiques and market as well as all the usual 'high street' classics.  Putting it bluntly – there is something of interest for everyone!  One of the best local guides to the local shops we have found is StreetSensation. Have a click and find what you are looking for.  Happy shopping!
We hope you find this quick guide useful.  We have really enjoyed rediscovering the area and what a vibrant and varied place it is.  A great place to live and work.
Metro Storage are proud to be operating in the area – offering local self storage for local people and business. We offer …
50% off your first 8 weeks – limited by availability only

FREE insurance in our already very competitive rates
FREE use of a padlock whilst you store with us
many different sizes of units
fully flexible – come as often or as little as you want
Very extensive opening hours
State of the art security
We look forward to welcoming you to our brand new store.
Why not let us call you
or
call us for FREE (incl. mobiles) on 0800 999 5881