Providing our customers with award-winning, All-Inclusive Self Storage in modern stores in Central London. As a family-run business with over 20 years experience, we are here to help you with your storage needs.

What would you like to do … ?

Save 50% – Better Self Storage For Less
Get up to 50% off your self storage in Islington or Bayswater for your first 8 weeks. PLUS a free padlock for the duration of your stay! It's quick and easy to move in and if you'd like a little help check out our Easy Move Bundles here…

Easy Access 7 Days A Week
With long opening hours, 7 days a week you can get access to your unit every day. No need to call ahead or ask permission. Just turn up and let yourself in. We're like the spare room on your doorstep!

Free Insurance Giving You Peace Of Mind
All our Central London self storage units include up to £14,000 of contents insurance. Giving you the protection you need to have complete peace of mind, at one simple to understand price. No stress & no hidden extras.

Choose The Size That's Right For You
With a range of self storage unit sizes available, you can be sure we've got the right storage unit for you at our Islington & Bayswater self storage centres. If you need a little help finding out what size unit you need check our size guide here…

Flexible Self Storage That Works For You
Here at Metro Self Storage we operate a fair pricing policy which means you'll only pay for the number of days you actually use. If you no longer need your storage unit, just send us your written notice and your unused days will be fully refunded.
Want To Make The Most Of Your Storage?
Contact us to download our free storage guide now and find out the 12 Top Packing Tips that will help reduce your costs and make sure your valuables are safely packaged.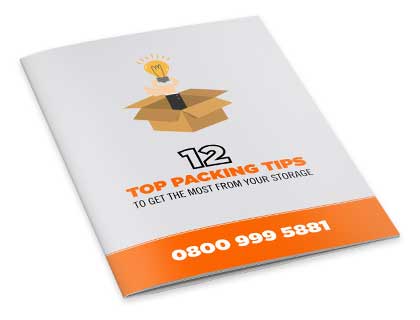 Accessible, Affordable & Safe Self Storage in W2 & N1, Central London
If you're looking for a simple solution to your storage problems, then Metro Storage has the solution for you. We like to offer a complete service, while keeping the whole experience as simple as possible. You just choose a storage unit size that's right for you and you can move in right away.
Our transparent pricing policy means you'll only pay the price you are quoted and our "one price" plan includes everything you need – from insurance and padlocks to VAT. No hidden extras that come back to bite you later on. You can even save 50% on your first 8 weeks as a welcoming gift from us!
Whether you're a student, business or family just looking to free up some space, we're ready to welcome you at our Bayswater & Islington Self Storage centres. Give us a call today on 0800 999 5881 to see how we can help you or to arrange a viewing of our available units.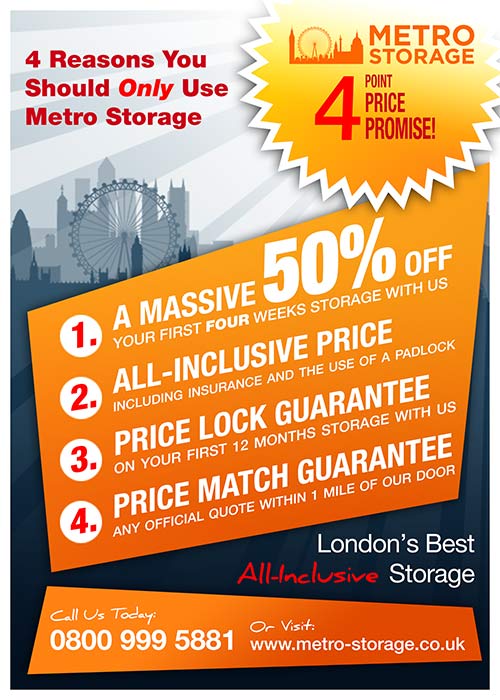 The whole Metro Storage 'experience' was brilliant. Your store is very central and your personal service has been great throughout - thank you!

Helen Burrluck
I can honestly say I never expected such an ideal result from typing 'storage' and 'W2′ into google! You guys have been excellent from start to finish.

Alexandra Campbell
The whole Metro Storage team have been so helpful during a stressful time for me. You made it so easy. I would happily recommend your services to anyone.

Kim Covington
What can I say ...? You have provided truly excellent service all over (and that doesn't happen very often these days!). A great experience.

Mr A Robertson
I can sum up using Metro Storage in just 3 words - Easy, reliable & friendly. Keep it up!

David Shonnock
Thank you for your help and the great service with such high level of professionalism. I'll make sure to recommend your services to any friends who need storage.

Mehmet Akseki
Everyone at Metro Storage have been very friendly and provided a really helpful service. Thanks so much - it has been a really positive experience.

Sue & Chris Reynolds
Excellent, secure storage with great access hours. I especially love the all-inclusive price - it made it all so easy.

Ms C Newcombe
I take my hat off to all the Metro Team. I've only had excellent service with friendly, approachable staff at all times – well done!

Mr Andrew Goward
Thanks so much for the great service and for making this whole process so easy! It was great working with you and I shan't hesitate to use your services again should I need them in the future.

Sarika Singh
Thank you so much for the service I've recieved over the last two years. Your customer service has been exemplary, especially during these covid times ... The empathy and patience shown has been greatly appreciated and I would recommend your company to anyone.

Nyomie McCook

exemplary, empathy, patience
I'd like to thank you for a great service. I found the storage very useful. The location is really excellent, clean and well maintained and the staff were extremely helpful to me. The billing and invoicing was very efficient too so overall I am a very satisfied customer!

Shane Collins

Great service ... extremely helpful ... very efficient!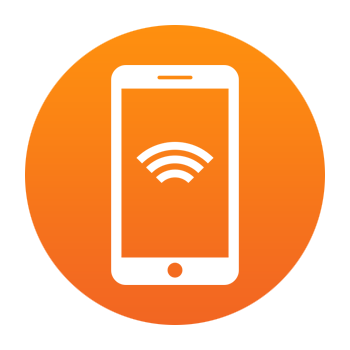 FREE Wifi Available
To make your life even easier when using our safe and secure self-storage in the heart of London we have recently installed wifi-boosters into our Metro Angel site.