Affordable Self Storage For Students in Central London
Affordable Student Storage That Works Around You
Whether you're looking for temporary student storage during the holidays, or somewhere to keep your stuff long-term while you finish your studies, our affordable and flexible student storage is ideal for you. With a range of student storage units in Islington & Bayswater, from just £10 a month, you can keep your stuff safe without breaking the bank.
Not Sure What You Need?
At Metro Storage we understand that cash is tight and student life isn't always predictable. For that reason, we keep our storage unit costs affordable. We also offer a flexible contract, meaning you can upgrade, downgrade or cancel your student storage at any time. Just email us your 14-day notice and any unused days will be refunded.
How Our Student Storage In Islington & Bayswater Works
New to self-storage? It's simple, just choose the storage unit size you want, tell us the dates you require and we'll give you a simple price that covers everything you need, from VAT to a padlock and even insurance!
You can access your student storage unit 7 days a week. There's no need to tell us you're coming, just rock up and let yourself in to your unit. You can even share a unit with your friends, splitting the cost and saving you money. Just pop in together and we'll issue you both with a shared contract and duplicate keys.
What would you like to do?
Storage Unit Video Size Guides
Below you will find a range of videos to provide an idea of the size of our storage units, exact shapes can vary depending on the specific unit. Click the sizes below then hit play to view the video for the size you require:
Like a walk-in wardrobe, Contains up to 60 medium boxes, includes £2000 of insurance cover.
Contents of a one bedroom flat, contains up to 120 medium boxes, includes £4000 of insurance cover.
Contents of a 2 bedroom flat, contains up to 170 medium boxes, includes £5000 of insurance.
Contents of a 2 bedroom house, contains up to 230 medium boxes, includes £8000 of insurance.
Contents of a 3 bedroom house, contains up to 350 medium boxes, includes £8000 of insurance.

Open 7 Days A Week
Long opening hours so you can access your stuff weekdays or weekends.

Free Insurance Included
You'll get up to £14,000 of insurance cover included your single, monthly price.

Close To Public Transport
Central London locations close to local tube and bus stations for easy access.
Excellent Security
All self storage locations are equipped with high-end security and are monitored regularly.

Flexible Contracts
Only pay for the exact number of days you actually use and upgrade or downsize as you need.

Choice Of Sizes
With many different sizes of student storage units available, you can choose a unit to suit your needs.
Need Help With Your Move? Our "Easy Move" Bundles Can Get You Moved In Fast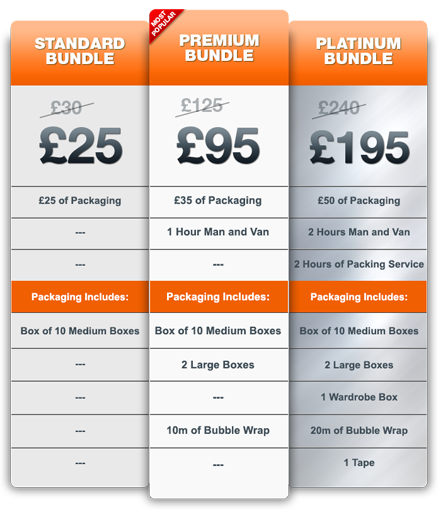 Got a Question?
Fill in the form below and we'll be in touch soon:
Our Student Storage Locations in Central London
27 Maryland Walk, Islington, London N1 8QZ
Waitrose Car Park, Porchester Terrace, London, W2 6BH

Very convenient and central and your personal service is great

Helen Burrluck
I never expected such an ideal result from typing 'storage' and 'SW1′ into google!

Alexandra Campbell
I would recommend it

Kim Covington
Excellent service all over!

Mr A Robertson
Easy, reliable & friendly

David Shonnock
Thank you for your help and the great service with such high level of professionalism. I'll make sure to recommend your services to friends who need storage.

Mehmet Akseki
Very Friendly and Helpful Service. Thanks very much

Sue & Chris Reynolds
Excellent, secure storage with good access hours

Ms C Newcombe
Excellent service with friendly, approachable staff – well done!

Mr Andrew Goward
Thanks so much for the great service and for making this process so easy! Was great working with you!

Sarika Singh