There are few things in life more stressful and exciting as moving to a new home. It's an adventure, but with so many things to keep on top of it can soon become overwhelming.
Fear not, a little bit of planning and organisation can remove much of the pain from the experience.
We've put together a short checklist of new home essential items to help you ease into your new abode.
Room by room
The kitchen
The kitchen is the centre of most homes. It may already have a fridge/freezer, and cooker etc. but depending upon your taste or the age of the appliances, you may want to consider changing/upgrading these. It's a long list, and you may have some or many of these items already, but a functioning kitchen is essential to a stress-free move.
Table
Chairs
Microwave
Kettle
Rubbish bin and bin bags
Toaster
Kitchen roll
Sponge
Washing-up liquid
Tea towel
Drying rack
Cutlery
Crockery
Glasses
Mugs
Sharp knives
Can opener
Baking tray
Pots and pans
Vegetable peeler
Bottle opener
Wooden spoon
Salt and pepper shakers
Measuring jug
Mixing bowl
Oven gloves
Colander
It's also a good idea to bring some basic supplies on moving day such as milk, tea, coffee, butter, bread etc. ready to put into the fridge.
The living room
The perceived wisdom is to live in a place for a while before buying loads of new furniture and decorating, in order to get a 'feel' for how all the rooms work together. On day one you'll likely need some basics:
Sofa/armchair(s)
Coffee table
TV, with something to put it on (e.g.: a stand or a wall bracket)
A TV cable
Wi-Fi (so you can watch your favourite Netflix series!!)
Lamp
The bedroom
When you first move into a new home the bedroom often fast becomes a 'sanctuary' from the mayhem happening everywhere else. Getting a good nights sleep is very important to help deal with all the jobs that will inevitably need doing! So having a good bed is absolutely # 1 on your list here.
Get a good bed with a good mattress – they are not cheap but when you think how much time you spend in it every week it soon becomes a sensible investment!
Duvet & pillows
Bedding (duvet cover and pillowcases)
Bedside table
Bedside lamp
Wardrobe
Hangers for your clothes
Chest of drawers
A mirror
Curtains – also consider a 'blackout blind' to ensure a peaceful sleeping environment.
A lot of reports advise not to put any electronic gear in your bedroom – no TV's, mobile phones etc, but that is a personal choice.
The bathroom
Hopefully, there will already be a bath/shower, sink and toilet in the bathroom. Here are the other essentials you'll need in the first few days of your big move:
Towels
Bathroom mat
Toilet brush
Toilet roll
Soap
Shampoo
Toothbrush
Toothpaste
Bin
Bathroom cleaner
Bleach
Cleaning sponge
General
With the main rooms covered, it's time to think of the extra items it can be easy to forget.
Cleaning
One of the first jobs when moving into a new home is to give it a very good clean. You'll need:
Wiping cloths, sponges and scrubbers
Mop and bucket
Dustpan and brush
Washing-up liquid
Floor cleaner
Kitchen and bathroom spray
General disinfectant
Vacuum cleaner
Washing powder/liquid (if you have a washing machine)
A clothes horse to dry your clothes on
Medical
It's always advisable to have basic medical supplies in the home, stored in a safe location and away from any children.
Painkillers
Antisceptic cream
Plasters
Bandages
Thermometer
Nail scissors/clippers
Safety
Everyone wants to feel safe in their home, and these items really are essential:
Smoke alarm
Carbon monoxide alarm
Torch
Fire extinguisher
Fire blanket
DIY
Whether you are a DIY expert or not you'll need some basic household supplies to cover emergencies or fix certain items:
Ladder
Plug extension leads
Light bulbs
Batteries
Hammer
Measuring tape
Pliers
Screwdrivers (flat and Phillip's heads)
Screws
Services
Don't forget to sort out the following:
Electricity
Gas
Water
Wifi
Mail forwarding from your old home to your new address
As you can see, there are lots of things to remember, so we hope this list of essentials has you covered and can take the stress out of this wonderful time.
We have also put together a really useful 'Packing Guide' that has a very useful checklist in which you can download here.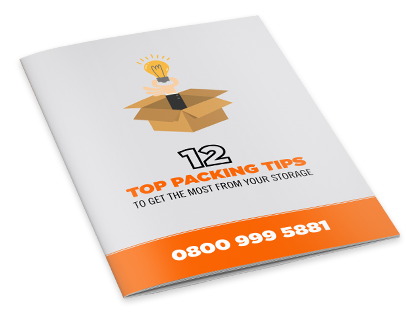 Good luck with your move from all the Metro Storage Team!