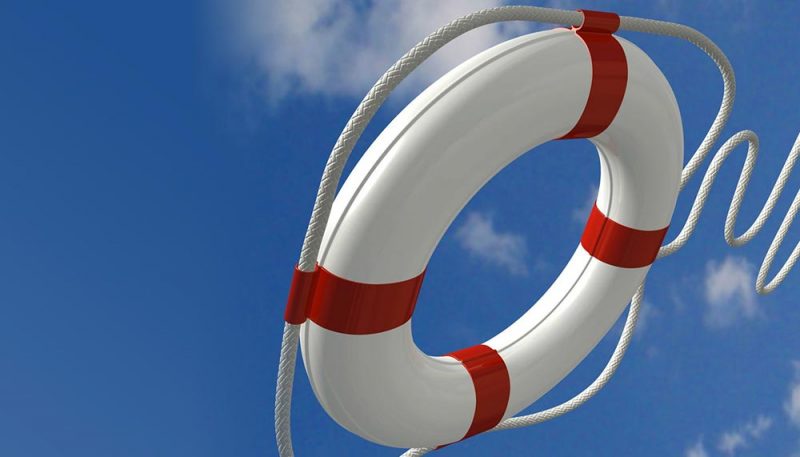 There are over 1,500 self-storage sites in the UK now and this seems to be a growing number. More and more of us are using self-storage to look after our things in between moves, when downsizing, when dealing with a family situation (such as divorce or death), when carrying out extensive DIY projects at home or simply as a 'spare room on your doorstep' for those things that you want access to but do not necessarily need access to every day.
Putting things into storage can be seen either as a 'lifesaver' of a service where you are caught short and it saves the day, or as an unavoidable necessity that costs you money. When you put your things into storage it can be quite stressful – after all, you are parting with your things into the hands of complete strangers! This is when you may ask yourself: "How safe is self-storage?"
The simple answer to the question is this. Your belongings are probably (depending on whether you are using a reputable storage company like Metro Storage or not!) much more secure in storage than in your own home! Why? I hear you cry…well…because of the following:
Security Measures
All customers are ID checked to make sure they are who they say they are (Photo ID and proof of address)
No cash payments – by taking payment by bank transfer or debit/credit card only we 'piggyback' onto the security checks a bank has taken for a customer to open an account and be issued with a card
Each storage room is made of galvanised steel with security grills on the roof and their own door with padlock
Each customer is given a unique PIN number with which to enter into the store – this obviously controls who has access but also tells us who is in the store at any given time
Full digital CCTV throughout the store (but especially covering the entrance and any exits)
Fire detection alarms – to warn of any fire hazards
Security patrols – carried out at random times of day and night by our experienced team
Intruder alarms – set and monitored during out-of-office hours
Detailed T's and C's of what CANNOT be stored in order to protect our customers (and ourselves!)
The right to investigate any storage unit we suspect of illegal activity
Well lit and well-maintained stores
FINALLY, on top of all of that, as London's best all-inclusive self-storage provider Metro Storage includes FREE insurance with all our storage units!
Metro Storage take the security of their customer's goods very seriously indeed.
Things NOT to store include …
Animals or pets – of any kind
Humans! – no customer is allowed to 'stay' long term in a unit at any time
Combustible, flammable, hazardous or toxic materials of any kind – gas, oils, tyres, paint, fertilizers, petrol, etc.
Stolen items or illegal goods
Firearms/ammunition
Perishable food
Live plants – as they attract insects and vermin
Cash and valuables – these items require specialist storage in safe deposit boxes
The above are a quick summary of what not to store – each storage provider will have their own T&Cs so these are worth checking in detail. It's worth also checking out whether the company you are thinking of using is a member of the SSA (Self Storage Association of the UK) as these will have set, detailed, fair and legally binding T&Cs.
Metro Storage is a proud member of the SSA.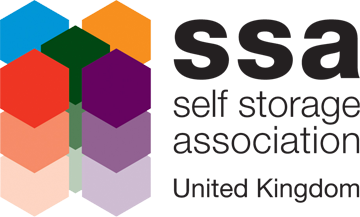 Insurance – is it necessary?
Insurance is not only necessary but compulsory with virtually all proper self-storage operators. Whilst they offer excellent security you never know what might happen. Whether it is an accident or an 'Act of God' things can happen that may damage or destroy your goods. This is the same as if they were stored under your bed at home!
Some operators charge you a hefty extra fee for using their insurance so do be aware of this and ask the question – this can be as much as £12 per £1000 worth of cover per 4 weeks!
The most important thing is you FULLY insure your goods. The SSA storage agreement makes it very clear that you as the owner are fully responsible for ensuring your goods to their full and true value. If you don't, you will be 'under-insured' which means you don't get back the full value and this decreases the more you are under-insured. This is not the storage operators fault – this is how the insurance companies work.
Good News
The good news is Metro Storage – as London's best all-inclusive self-storage operator – we include insurance for FREE in all of our storage unit prices.  This does vary, for example, it may be £1000 worth of cover in our smaller units and up to as much as £14,000 worth of cover in our largest units.
This insurance is already included in the price you are quoted – not some nasty surprise at the end of the signing up process – so it is important you take this into consideration when comparing prices.
In summary, as long as you are using a reputable operator, it is very safe and secure to store your things in self-storage. They offer a flexible space when you need it for as long as you need it. You should, however, always make sure your belongings are fully insured during their stay in the storage room.