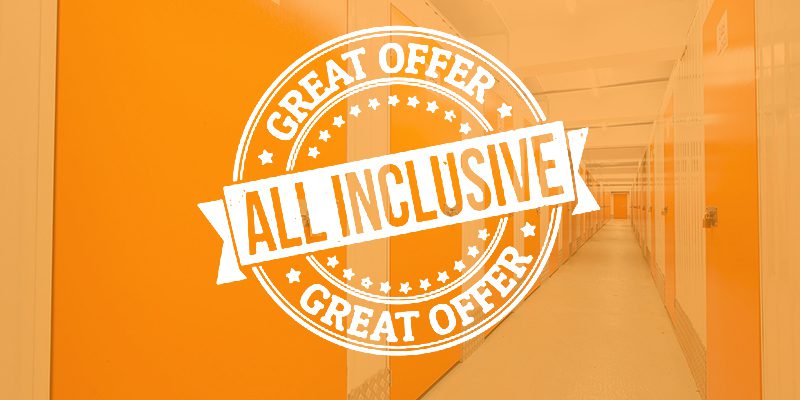 Are you looking for simple, clear, all-inclusive storage?
When looking for self storage, it can often be confusing when trying to compare what one operator is offering over another.  Whilst the basic product may at first appear the same, we have found many different ways of trying to 'sell' it.
The team at Metro Storage believe that storage is a simple business and therefore it should be kept simple.
There are some things that you have to check regardless of where you choose to store, and they are:
Is the store convenient and local?
Does the store offer extensive opening hours?
Is the store clean and tidy?
Are the people I am dealing with professional and nice?
Do I feel happy to leave my things here?
On top of these 'basics' there are a number of other things you should also check, and they are:
Do they make the price simple and clear?
Are there any hidden charges e.g. administration or signing up fees?
What are they charging for insurance?
Is insurance included in my price?
What do they charge for a padlock so I can secure my storage unit?
Will they put my price up after a couple of invoices?
In carrying out our research we have found many examples of companies who offer what looks like a great, cheap price initially, but who charge administration or signing up fees, will insist you take their very expensive insurance on top, and charge a small fortune for a padlock to secure your storage unit.
We don't think this is fair!
That is why at Metro Storage we offer an all-inclusive price that includes your storage fee, insurance, VAT and the use of a padlock whilst you store.
Not only that we also offer great introductory deals when  you sign up.
We also price match any official quotes within a 1 mile radius of our front door.
And finally, we will keep your price fixed for 12 months!
As we have said, we believe in keeping things as simple as possible and hope you find this approach refreshing and open and honest.
Call us for free (even from mobiles) on …
0800 999 5881